09 · 12 · 2021
Danish Cultural Institute Turkey is looking for a student assistant!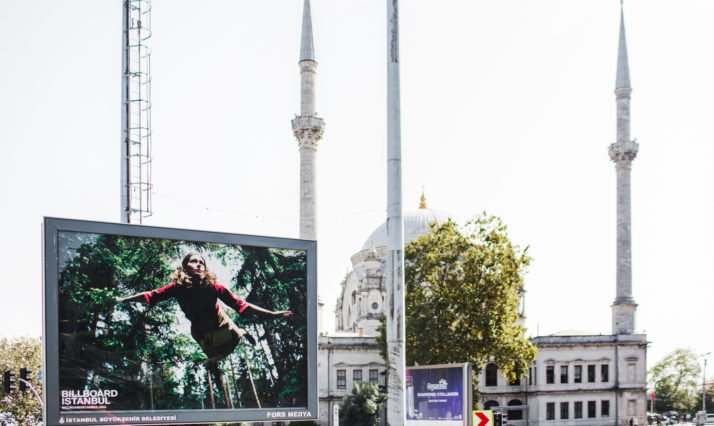 If you are interested in art, culture and also Turkey, we have the student position available for you. Our Turkey department has lots of cultural projects and events in the pipeline. If you want to be part of the team, then now is the time to apply!
We are looking for a student assistant who wants practical experience in project management and international cultural exchange. Right now there are lots of new projects on the drawing board and we therefore need a helping hand. Is it you?
You will be part of a small team based at the Danish Cultural Institute's head office in Copenhagen. We are an unpretentious workplace with high ceilings. Sparring, dialogue and good fellowship are paramount!
Our Turkey department consists of country manager Füsun Eriksen, two interns and a freelance project assistant in Turkey.
Your work tasks
-You will be able to solve a wide range of different tasks, including:
-Research
-Development of project descriptions and preparation of fund searches
-Fundraising and business development assignments
-Development and planning of events
-PR, marketing and social media management
-Ad hoc office tasks
Your qualifications
We expect you:
–  to study at a relevant higher education (eg intercultural studies, communication, art history, modern culture, etc.) and has a few years left on the education. Note that it is a requirement that you are currently studying. 
– are good at communicating in Danish and English – both writing and speaking (It is an advantage if you know Turkish – but it is not a requirement)
– can work independently
– have a good overview
– possess the versatility it takes to be part of a small workplace
– have interest / knowledge in the field of culture and / or. international cooperation
About the Danish Cultural Institute
Since 1940, the Danish Cultural Institute has worked internationally with the development of culture and society-related projects, in close collaboration with our large network of diverse partners. We have institutes in six countries and activities in even more. At the head office in Copenhagen, approx. 12 employees and about 3-5 interns strategy, administration, fundraising, communication and management of projects in Denmark and in selected countries. The foreign departments are small dynamic units with a head of department and 2-5 project staff, in addition to interns.
Read more about the Danish Cultural Institute Turkey: www.danishcultureturkiye.com or follow us on Facebook (@ dki.tyr) and Instagram (@danishcultureturkey)
Salary and employment conditions
The position is to be filled as soon as possible. You get paid by agreement. The position is basically 15 hours per. week, but we expect mutual flexibility in relation to peak periods.
How to apply
Send a motivated application (max. 1 page), CV, transcripts and relevant attachments to fe@danishculture.com no later than 3 January 2022. Interviews will be held in week 2 and week 3.
Questions
If you have questions about the position, you are welcome to contact country manager Füsun Eriksen by email: fe@danishculture.com.